August 29th, 2014 - Plane Crash
On August 29th, 2014 a passenger plane of foreign origin crashed into the city hotel of Chernogorsk. This happened a month or so after the Mors Animae virus began spreading throughout the civillian population of the country, and it's believed to have a connection. It was a devestating and tragic accident, where both passengers and bystanders were killed and massive damage was done to the city itself.
The accident was reported by the Chernarus News Company: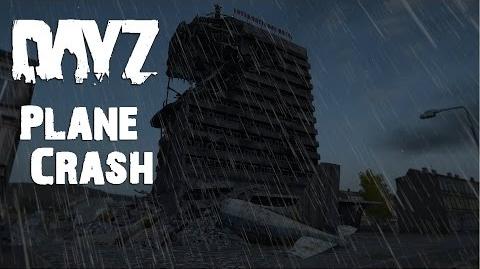 "This is Katja Vorobjova, for the Chernarus News Company. As you can see we are in Chernogorsk and it really looks like the old bad times are back my fellow citizens.
Things like these were not happening until this new disease appeared out of nowhere some weeks ago - who knows if this is in some way related with all the happenings in our country.
As you can see behind me, we are in front of the City Hall in Victory Square. Flames and destruction are everywhere, while our fire department is trying to get rid of this disaster.
A plane from a foreign company, has crashed in the city's hotel. As we know there were many tragic deaths and hundreds of people are injured. The blast of the explosion was so strong that almost every window in the entire square has been destroyed.
Paramedics and military are doing whatever they can to save whoever is still trapped under the ruins of the plane wreckage.
As soon as we have more news about the situation we will update you.
Katja Vorobjova,
CNC network."